Today's manufactured homes. Built for the life you'll build.
The new generation of manufactured homes is being crafted with the quality and durability you might expect only from a site-built house. With customizable layouts and features—and surprisingly affordable mortgage financing options—you can make your dream home a reality.
Constructed to hold their value. And your future.
Built to last by specialized builders

Modern, climate-controlled facilities

Third-party inspected and certified to HUD Code

Installed on a permanent foundation
A down payment as low as 3%
Traditional 30-year financing
Lower interest rates*
Cancellable mortgage insurance**
Get a low down payment mortgage for your manufactured home
Finding a home that fits your budget is easier with MH Advantage®, a mortgage loan for manufactured homes that have features typical of traditional site-built single-family homes. Available through most lenders, MH Advantage works similarly to mortgages for site-built homes—you own both the land and the home, making it possible to build equity over time.
Interested in a manufactured home that isn't eligible for MH Advantage? There are mortgages available for those too.
Ask your lender or retailer for more information.†
*Compared to other manufactured home loans
**Once you reach 20% equity
†Disclaimer: References to third-party suppliers or to their products and services on this site, and any related hyperlinking, should not be construed as an endorsement by Fannie Mae of such third-party suppliers and/or to their products and services.
How a manufactured home mortgage works
Step 1

Visit a manufactured home retailer

Step 2

Customize your home and ask your retailer for MH Advantage qualifying features

Step 3

Work with a participating lender to see how to qualify for a mortgage

Step 4

Have your new home delivered and installed

Step 5

Close your
mortgage loan
Talk with your local lender or find a
manufacturer who offers MH Advantage
Get Started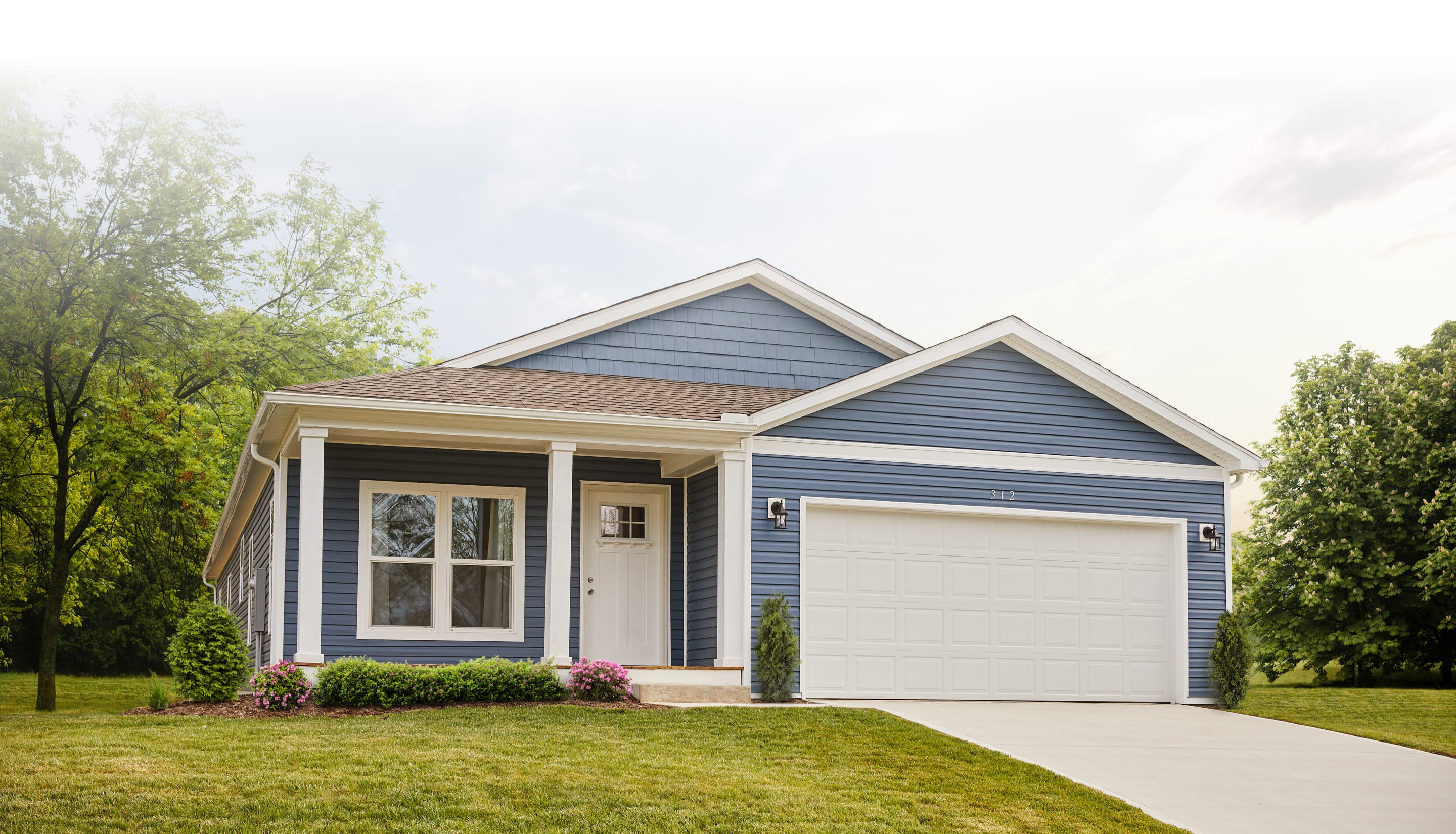 Photos made available through the cooperation of Clayton®. Clayton® and many other leading manufactured housing companies have entered into agreements with Fannie Mae to build MH Advantage®-eligible homes.