Step
:
Shopping for a Home with a Real Estate Agent
Working with a Real Estate Agent
Working with a real estate agent
While shopping for a home is one of the most exciting parts of homeownership, it can also feel like the most overwhelming. That's why it's important to find a real estate agent you can trust and feel comfortable working with. Real estate agents will help you find homes that align with what you're looking for and are within your budget. During this process, they'll share listings for potential homes, and if you're interested, will organize showings for you to tour available homes. Then, once you find a home you love, they'll work with you to negotiate and submit an offer. Although working with a real estate agent is not mandatory, keep in mind that you, as the buyer, don't pay the real estate agent; their commission is usually paid for by the seller.
Benefits of working with a real estate agent
Real estate agents have not only gone through special training to get educated and licensed to buy and sell homes, they also may have a lot of experience that you may not have. They will be able to apply their expertise to help set expectations for which features to look for and which red flags to watch out for when showing you homes. And, when you're ready to make an offer, they'll provide guidance on what that offer should look like and what can be negotiated, based on the current market.
---
How to find a real estate agent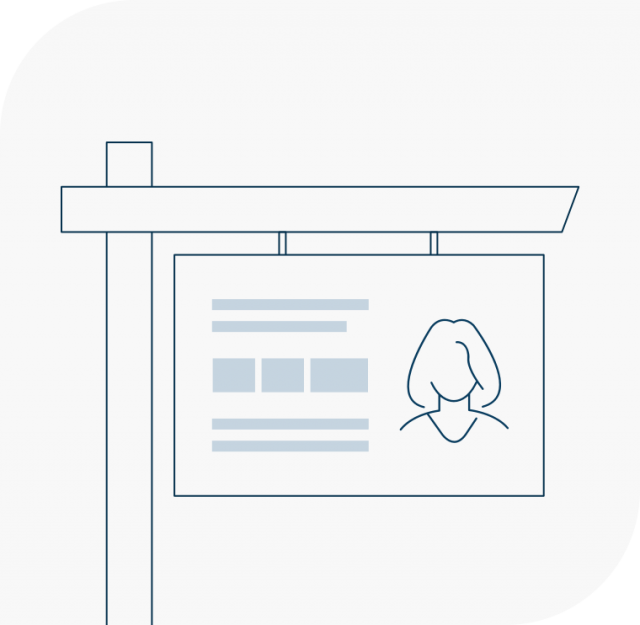 One of the first things you can do to find a reputable agent is ask around. Ask family, friends, and people in your community who recently bought a home if they would recommend their agent. You can also do your research on the internet, as there may be helpful reviews on different agents in your area. While you may be tempted to go with the first agent you talk with, it's important to speak with a few, learn about their experience in real estate, and ask them to provide references. There may also be agencies that have more experience or better fit your needs. Choosing the right real estate agent can be personal, so don't be afraid to go with your gut. If you're comfortable with an agent's approach, and you feel the right kind of connection, your intuition may help guide your decision. To help you in your search, you can find a real estate agent checklist here.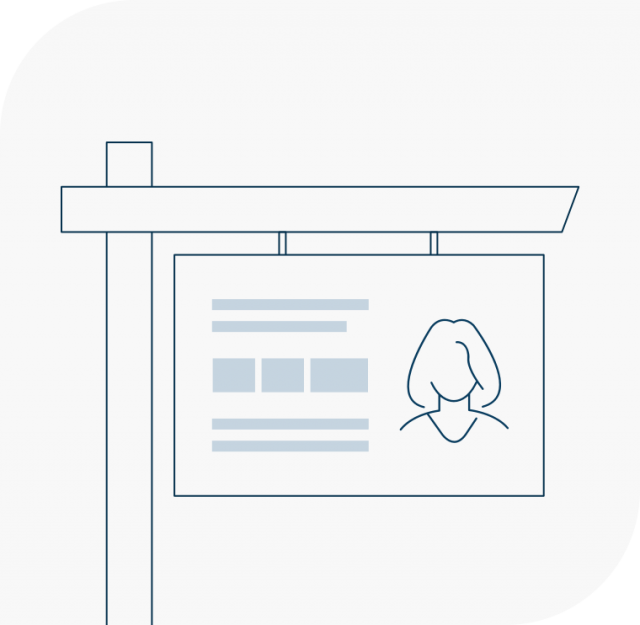 ---
Questions to ask a real estate agent
Before you choose a real estate agent, it may be good to find out about their experience and the way they work. Here are some questions that can give you good insight into whether they are a good match for your needs:
Real estate agent questions
Do you work primarily with buyers or sellers?

Buying a home requires a different skill set than selling one. While an agent may very well do both, some may specialize in one or the other.

How well do you know the area I'm interested in? Have you ever lived there? Have you sold homes there recently?

This will provide insight into how well an agent knows the market.

What states are you currently licensed and certified to sell real estate in?

Real estate agents need to have a state license and certification. Make sure that they are up to date; otherwise this could become an issue when you go to put in the offer.

How long have you been in the real estate industry? Has it always been as a real estate agent? Tell me a little bit about the benefits of working with your company.

It's no secret that agents and agencies with more experience are typically more efficient and better understand what does and doesn't work well in the homebuying process.

Do I have to sign a contract and if so, can I cancel without penalty?

This is important in case you decide you want to find another agent to work with or decide to put your house hunt on hold.

Can you explain how your commission works? Are there any costs I might be responsible for paying as we look for a home?

While most real estate agents get paid by the seller, it's still a good idea to make sure that you don't owe any additional commission or fees to your agent during the process.

How long does it typically take for buyers you've worked with to look for, find, and close on a home?

This will help you know what to expect as you go through the process. If their timeline doesn't fit your timeline, it may be good to ask a couple of agents.

Are you a full-time or part-time agent? When is the best time of the day to communicate? When is the best time and day to look at houses?

If you have a particular schedule, you'll want to make sure it aligns with your agent's. Otherwise, it can be hard to find times that work for both of you to look at homes.

Do you have references that I could contact to ask some questions about their homebuying experience with you?

References can be a good way to get insight on how an agent is to work with, so be sure to ask past clients specific questions in areas important to you. For example, was the agent responsive, reliable, professional, knowledgeable?