Step
:
Getting Ready to Close a Home Loan
Finalizing Your Home Loan
Buying a home is likely one of the biggest purchases you'll make. So, it makes sense that you'll have several items to check off leading up to closing?. This includes activities like getting homeowners insurance?, scheduling your settlement, and taking the final walk-through. While it can be overwhelming, just remember what you accomplished to get to this point. You're so close to the finish line.
Prepare for closing
In the time leading up to closing, you'll probably talk to your real estate agent and lender? more often. You'll need to confirm your closing date and location with your lender, real estate agent, and closing agent. Depending on your jurisdiction, your closing agent may be a title company? , attorney, escrow? company, or lender, and they will ensure that your documents are ready. Your real estate agent will help calm your nerves and make sure to resolve any remaining issues with the house. Your lender will finalize any outstanding paperwork for your mortgage? application and make sure the money for your mortgage settlement is available and closing funds are accessible so you can close on time. Remember, closing costs? include lender fees, title and settlement fees, possible legal fees (some states require a real estate attorney), taxes, and insurance. Make sure to get your expected payment amounts in writing from all parties.
You'll need to confirm your closing date and location with your lender, real estate agent, and closing agent.
Now is not the time to open new credit card accounts, buy a car, or do anything that could negatively affect your credit score?. You will have to verify all your outstanding debt at closing, and new debt can jeopardize your ability to close the loan. The lender also may review your credit one last time before lending you the money. Think of it this way—the money isn't guaranteed until it's in your hands.
Select a title company
Before you close, you'll need to select a title company. The title company will run a title search? on the property to determine legal ownership, including any outstanding claims or liens? on the property. Then, they'll issue the title insurance? for that property. If you require mortgage insurance? as part of the terms of your loan, your lender will typically get this for you. Your title company may also handle the distribution of money, so every party gets the funds they need to complete the sale.
Obtain your deed and title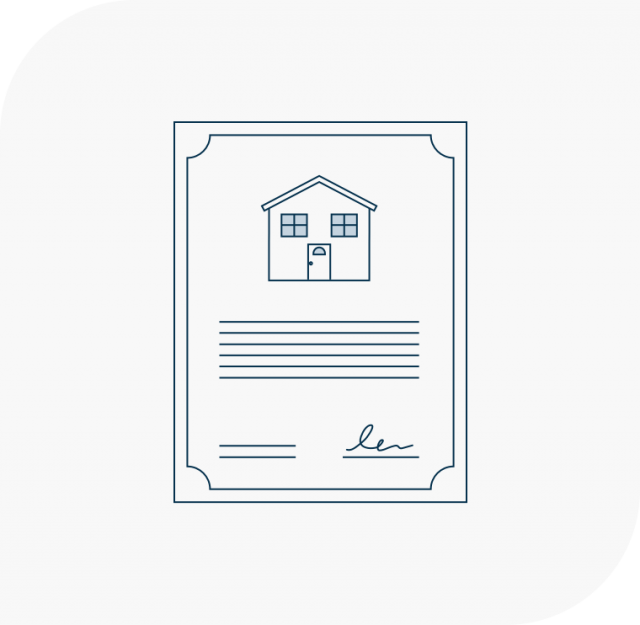 A deed? is a physical, legal document that proves your property ownership and property rights. Both you, the homebuyer, and the home seller need to sign the deed at closing. A title gives you the right of ownership to the property. You need a deed to transfer the title from the seller to you. But how do you get the deed? That's where your title company enters. They will do a title search to make sure the home seller has a right to sell the home and transfer ownership.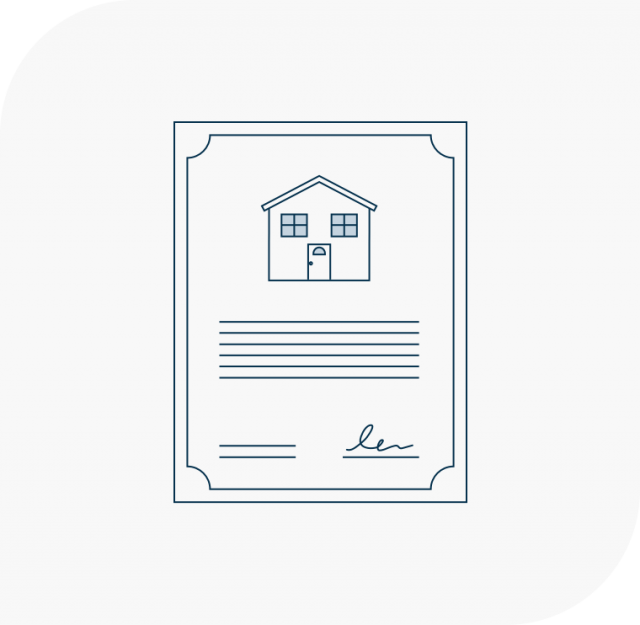 The title company will also check to make sure there are no liens (i.e., claims involving the property). If a lien, such as another mortgage on the house, exists, the home seller must pay it off at settlement. If it's good to go, then the seller will transfer the title to you at closing, and your lender will file the deed for recording with the appropriate county office. It's important to check with the title company a few weeks after closing to make sure the county office officially recorded the deed. If it was not recorded, check with your lender about the deed's status.
Purchase homeowners insurance
Homeowners insurance isn't a maybe—it's a must. Most lenders require that you purchase homeowners insurance. If you don't, they won't lend you money. Typically, lenders will want you to take out a policy that covers the full or fair value of the property (at least your purchase price). Depending on your policy, your insurance may cover the destruction or damage to the home's interior and exterior in the case of a fire, hurricane, vandalism, or other disaster.
Your insurance may cover destruction or damage due to:
Fire

Vandalism

Hurricane

Other disaster
Keep in mind that most homeowners insurance policies do not usually cover the damage incurred from flooding or earthquakes; those events are usually covered under separate policies. It's definitely wise to ask what is specifically covered. Your lender will always require that you maintain at least a minimal level of coverage, but you may want to add more, depending on your needs. It's important to shop around for rates and coverage from a few different insurers. A great place to start is with insurance companies where you already have policies. Many insurance companies offer discounts when you bundle products, like auto and homeowners insurance. When you close on your home, you will need to provide proof of homeowners insurance.
Take your final home walk-through
Before your final closing date, you'll want to do one last walk-through. Your real estate agent will set up a time with the home seller for you to visit the home and make sure it's in the condition you agreed to at the time of the purchase. You'll want to confirm that the seller took care of all the repairs you discussed during the sales negotiations and that the home didn't incur any additional damage after the first home inspection.